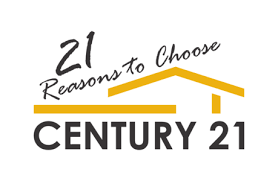 "TWENTY-ONE (21) SAVINGS & SERVICE PLEDGES"
<![endif]-->
Century 21 Parkland Ltd. And The Nunno Group of Realtors will provide and pay on the client's behalf part of the following:
Financial Pledges:
1. Job Loss/Layoff Insurance coverage
2. Gas Heating Basic Protection Plan
3. Air Conditioning Basic Protection Plan
4. Free "Air Miles"
5. Home & Termite Inspections
6. Mortgage Appraisal Fee
7. CMHC or G.E Capital Application Fee
8. Survey or Title Insurance
*subject to terms and conditions
Service Pledges
9. Be loyal and keep your information confidential
10. Explain to the clients the GST, RRSP, OHOSP plans
11. Educate clients on "retrofit status" in the Mega City
12. Assess the clients' needs and wants
13 Select and pre-inspect properties
14. E-main purchasers' daily updates
15. Search other than MLS systems (networks and old clients' database)
16. Obtain mortgage pre-approval and discuss its benefits.
17. Obtain written Sellers' property information statement
18. Evaluate prospective information statement
19. Negotiate offers on clients' best interest
20. Manage the details until closing
21 Why me:
Member of: TREB, OREA and CREA
Our Mutual Objective…
To have a successful purchase:
At the best possible price
Within a reasonable time
With minimum inconvenience to you
Let us show you how simple and more beneficial buying your home can be through
CENTURY 21 PARKLAND Ltd.
416-690-2121
Category: Announcements (0) Comments
Add a Comment